CELINE CLANET
KOLA
All of Céline Clanet's photographs are the result of 5 years of exploration of the Kola Peninsula, also called Murmansk Oblast or Russian Lapland.
This arctic territory is located in the extreme northwest of Russia and is surrounded by the White Sea and the Barents Sea.
This long-term work highlights the diversity of faces, landscapes and climates of a space that during the Soviet era was home to the largest concentration of military installations and nuclear weapons in the world.
In addition to the mining industry and military activities, Céline highlights a indigenous population, the Sami. This people, reindeer breeders, try to maintain their traditions, despite the will of assimilation of the Russian power.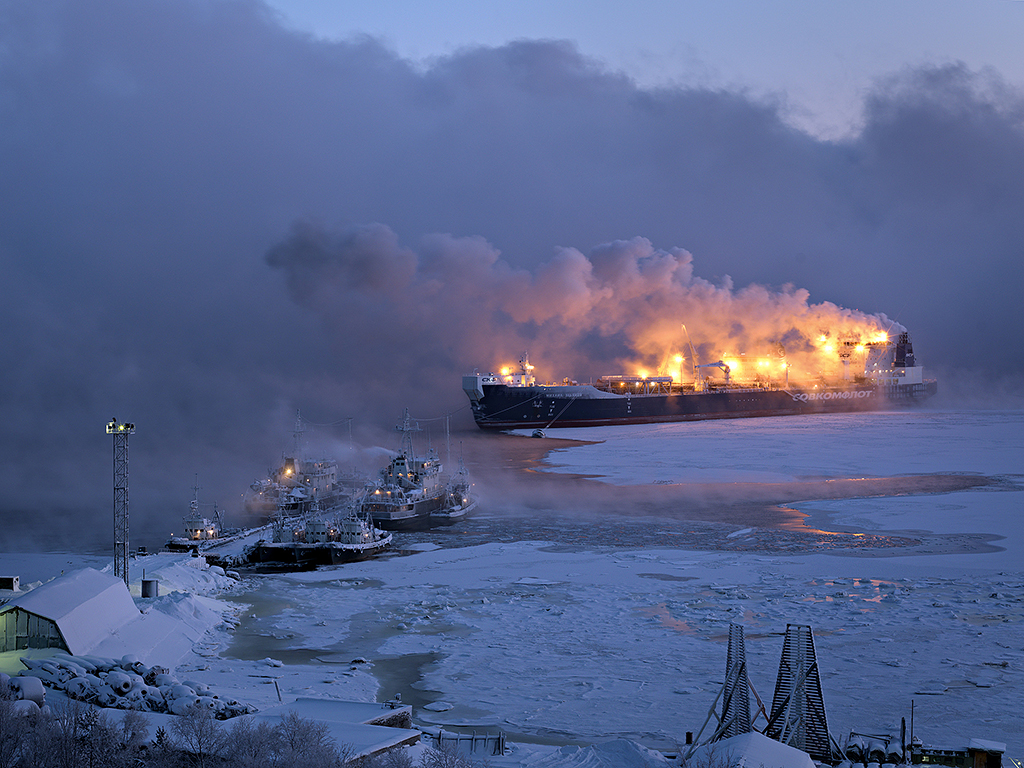 Céline Clanet is a graduate of the Ecole Nationale Supérieure de la Photographie in Arles and has been working since 2005 on the continental European Arctic – better known as Lapland – its territory and its populations. Her "Máze" series has won several awards in Europe and the United States, including the Critical Mass Book Award (USA). She recently completed "Kola", supported by the National Centre for the Plastic Arts and published by Loco (France).

Published and exhibited in Europe and abroad, her photographic work, through which she explores remote or confidential places, is part of the collections of the Société Française de Photographie, the Archives Départementales de Savoie, the Portland Art Museum and several private collections.

In parallel to her personal photographic work, she also commissions work for the American press (New York Times, Wall Street Journal, Bloomberg, Travel and Leisure, Afar, Departures, etc.), communication agencies, foundations, institutions and companies.

Celine has published 6 monographs: "Kola" (Loco, 2018), "Accès Réservé" (Ardi, 2017), "Les Chapieux, Géographie d'un secret" (Actes Sud, 2014), "Des Barrages et des Hommes en Savoie" (Actes Sud, 2011), "Máze" (Photolucida, 2010) and "Un Mince Vernis de Réalité" (Filigranes, 2005).

This exhibition was made possible thanks to the support of NeufPH and the Ecole Urbaine de Lyon.

KOLA has benefited from the support of the Documentary Photography of the CNA.