ALAN EGLINTON | Only The Fires Say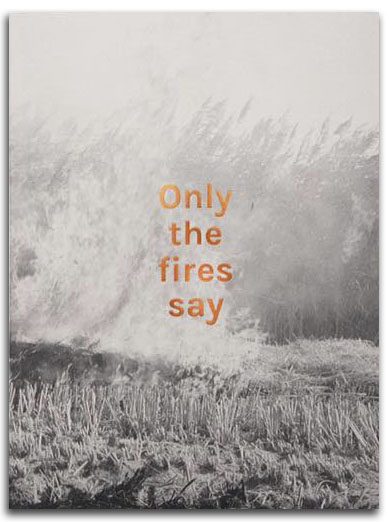 Signature du nouveau livre d'Alan Eglinton « Only the fires say »
Vendredi 9 Novembre 2018 à 19H00 au Stand Poursuite Editions à Offprint Paris
Andrea Modica | January 1
Signature du livre d'Andrea Modica « January 1 »
Vendredi 9 Novembre 2018 à 19h00 au Stand L'Artière
Editions L'Artière
Marguerite Bornhauser | 8
Signature du nouveau livre de Marguerite Bornhauser « 8 »
Samedi 10 Novembre 2018 à 17H00 au Stand Poursuite Editions à Offprint Paris
MARK STEINMETZ | Past K-Ville
Signature du nouveau livre de Mark Steinmetz « Past K-Ville »
Samedi 10 Novembre 2018 à 16H00 au Jeu de Paume
Éditions Stanley/Barker
MARK STEINMETZ | Angel City West: Volume Two (from Set 3)
La nouvelle monographie de Mark Steinmetz sera disponible dès septembre 2017
Éditions Nazraeli Press.
SORTIE DE PLASTIC COLORS, MARGUERITE BORNHAUSER AUX ÉDITIONS DU LIC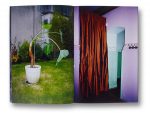 https://editionsdulic.com/products/plastic-colors
Publication en association avec la Galerie Madé
CHAMP – CONTRECHAMP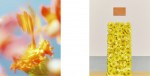 Photographies de Paul Rousteau et Florent Tanet
du 22 septembre au 15 octobre 2016
SWINGING BAMAKO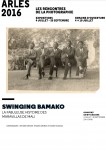 RENCONTRES D'ARLES « entre Mali et Cuba, le roman-photo d'un tube »
du 4 juillet au 25 septembre 2016
ENCOR STUDIO FOR ART PARIS ART FAIR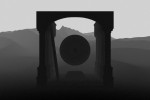 Encor studio produces « Duel », a monumental tailor-made creation for Art Paris Art Fair.
Duel, 7min 2016
MOONLIGHT ZOO DE JEAN-FRANÇOIS LEPAGE
Moonlight Zoo – la première monographie de Jean-François Lepage.
Préface de Phil Bicker, texte de Raphaëlle Stopin. Éd. Prestel
Signature le mercredi 6 mai à partir de 17h à la Galerie Madé
ART PARIS ART FAIR 2016

JEAN-FRANÇOIS LEPAGE – solo show
Du 31 mars au 3 avril 2016
Grand Palais, stand F2
LIVRE PASSAGES DE VIRGILIO FERREIRA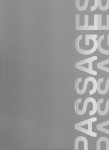 A l'occasion de son exposition à la Galerie Madé, Virgilio Ferreira auto-publie Passages, édité à 150 exemplaires signés et numérotés, dont les 25 premiers comportent un tirage original également signé et numéroté.
PHOTO SAINT-GERMAIN

La Galerie Madé participe au festival Photo Saint-Germain et présente PASSAGES, une exposition de Virgilio Ferreira.
UNSEEN PHOTO FAIR 2015 – AMSTERDAM
Retrouvez la Galerie Madé à Unseen Photo Fair, Amsterdam.
Artistes représentés: Benoit Pailley, Jean-François Lepage, Thomas Rousset, Virgilio Ferreira
Du 18-20 septembre, stand 39 Gashoulder
ART SAINT-GERMAIN-DES-PRÉS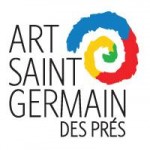 EDITION 2015 – 2016 : AU COEUR DES GALERIES
Retrouvez-nous pour une soirée exceptionnelle jeudi 28 mai à partir de 18h, en présence de Benoit Pailley pour son exposition TWO MINUTES LATE.
MARK STEINMETZ | THE PLAYERS
La nouvelle monographie de Mark Steinmetz sera disponible dès mai 2015.
Éditions Nazraeli Press.
SIGNATURE STÉPHANE REMAEL – SAMEDI 7 MARS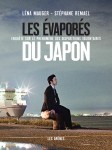 Pour le dernier jour de l'exposition LES ÉVAPORÉS, photographies de STÉPHANE REMAEL, la Galerie Madé a le plaisir de vous convier à la signature du livre « Les Évaporés du Japon » (Éditions Les Arènes), en présence de Stéphane Remael et de la journaliste Léna Mauger.
ANNA DI PROSPERO EXPOSE « WITH YOU » À LA DE SCHIPPERSKAPEL
Du 6 décembre 2013 au 5 janvier 2014
De Schipperskapel – The Chapel of Awesomeness, Komvest 38, Bruges
ANNA DI PROSPERO À LA GALLERIA DEL CEMBALO, ROME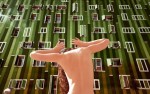 Exposition collective "DonneXDonne", présentée par Manuela De Leonardis avec le support de Camera 21.
ANNA DI PROSPERO AU BITUME PHOTOFEST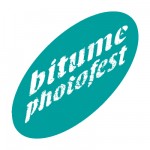 Retrouvez Anna Di Prospero au Bithume Photofest
• Lecce, Italie, 12-27 septembre 2014
'SONG OF CHILDHOOD', NOUVELLE INSTALLATION DE GRACE KIM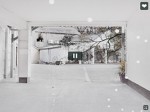 •
Date: 30/10/13 • Heure: 18h – 20h
Au Digital Arts Studios / Belfast
ALAIN DUPLANTIER, INVITÉ D'HONNEUR DU FESTIVAL MANIFESTO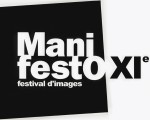 Festival Manifesto, du 07 > 28 septembre 2013 à Toulouse & Tournefeuille
Plus d'infos sur le festival ManifestO
MARK STEINMETZ – PARIS IN MY TIME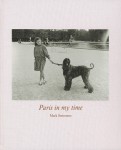 « Paris in my time », la nouvelle monographie tant attendue de Mark Steinmetz, présente une sélection d'images tirée de plusieurs voyages prolongés que l'artiste a fait à Paris sur une période de 25 ans. Sa mère naquit et grandit à Paris, donnant à Steinmetz un lien spécial et familier avec la ville. Dans les rues, les parcs et le long de la Seine, Steinmetz joue avec les conventions de la tradition photographique parisienne, d' Atget à Kertész..
GALERIE MADÉ À UNSEEN PHOTO FAIR, AMSTERDAM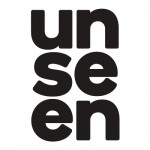 Du 18 au 21 septembre 2014

Artistes présentés : Anna Di Prospero, Grace Kim & Jean-François Lepage

stand 44 / Gashouder