MARK STEINMETZ | Angel City West: Volume Two (from Set 3)
Mark Steinmetz's newest monograph is now available for pre-order.
Nazraeli Press publishing.
Plastic Colors, Marguerite Bornhauser

Pre-Order:
https://editionsdulic.com/products/plastic-colors
Launching during Offprint London at Tate Modern, London. All pre-orders will be shipped worldwide from 29 June 2017
Published in association with Galerie Madé
 CHAMP – CONTRECHAMP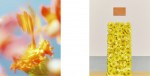 Photographs of Paul Rousteau and Florent Tanet from  September 22th to October 15th 2016
SWINGING BAMAKO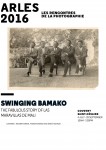 from July 4th to September 25th 2016
ART PARIS ART FAIR 2016

JEAN-FRANÇOIS LEPAGE – solo show
From 31 March – 3 April 2016
Grand Palais, booth F2
PASSAGES BOOK BY VIRGILIO FERREIRA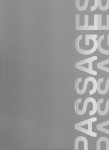 At the occasion of his solo at Galerie Madé, Virgilio Ferreira self-publishes Passages – 150 signed and numbered copies, 25 first copies come with a signed and numbered print.
PHOTO SAINT-GERMAIN

Galerie Madé is part of the Photo Saint-Germain festival, presenting PASSAGES, an exhibition of Virgilio Ferreira.
UNSEEN PHOTO FAIR 2015 – AMSTERDAM
Galerie Madé will be at UNSEEN PHOTO FAIR 2015 – Amsterdam
Represented artists: Benoit Pailley, Jean-François Lepage, Thomas Rousset, Virgilio Ferreira
September 18-20, 2015, stand 39 Gashoulder
ART SAINT-GERMAIN- DES -PRÉS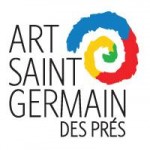 2015 – 2016 EDITION : AT THE HEART OF THE GALLERIES
Exceptional evening Thursday May 28 from 6pm, in the presence of the artist Benoît Pailley for his TWO MINUTES LATE exhibition
MARK STEINMETZ | THE PLAYERS

Mark Steinmetz's newest monograph is now available for pre-order.
Nazraeli Press publishing.
BOOK SIGNING – SATURDAY MARCH 7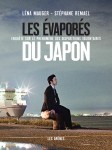 For the last day of THE VANISHED exhibition, photographs by Stéphane REMAEL, Galerie Madé is pleased to invite you to "Les évaporés du Japon" book signing, in the presence of Stéphane Remael and of the journalist Léna Mauger.
ANNA DI PROSPERO AT THE GALLERIA DEL CEMBALO, ROME (IT)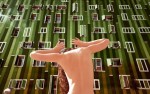 QVC Italia presents "DonneXDonne", an innovative photography exhibition by women artists, supporting Breast Health International (BHI) in breast cancer research and treatment and assistance to women affected by the disease and to their families too.
Exhibition running from October 28 – November 11 2014
ANNA DI PROSPERO "WITH YOU" EXHIBITION AT DE SCHIPPERSKAPEL
From December 6, 2013 – January 5, 2014
At De Schipperskapel – The Chapel of Awesomeness, Komvest 38, Bruges
BELGIUM
ANNA DI PROSPERO AT BITUME PHOTOFEST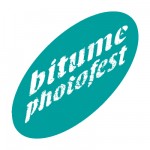 Anna Di Prospero will be part of the Bithume Photofest
• Lecce, Italy, September 12-27, 2014
for more information : http://bitumephotofest.org/?p=85
GRACE KIM INTERVIEW IN SCHÖN MAGAZINE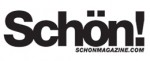 Grace Kim tells us about her exhibition "Some place like home"
'SONG OF CHILDHOOD' NEW INSTALLATION BY GRACE KIM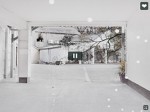 • Date: 30/10/13  • Time: 6pm – 8pm
At Digital Arts Studios / Belfast
ALAIN DUPLANTIER, GUEST OF HONOR OF THE MANIFESTO FESTIVAL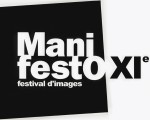 Festival Manifesto, from September 07 > 28 2013, Toulouse & Tournefeuille
MARK STEINMETZ – PARIS IN MY TIME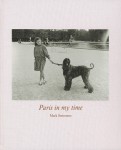 "Paris in my time", Mark Steinmetz's long-awaited new monograph, presents work culled from several extended trips that the artist made to Paris over a twenty-five year period. Paris was where his mother was born and raised, giving Steinmetz a special connection to, and familiarity with, the city. In the streets, parks, and along the Seine, Steinmetz plays with the conventions of the Paris photographic tradition, from Atget to Kertész….
More on Nazraeli Press website
GALERIE MADÉ AT UNSEEN PHOTO FAIR, AMSTERDAM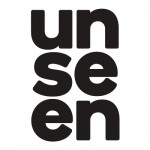 18 – 21 September 2014

Represented artists : Anna Di Prospero, Grace Kim & Jean-François Lepage

stand 44 / Gashouder